Underneath
September 12, 2010
I am from rough gravel trails and towering oak trees,
From the graceful silver river that never ceases to intrigue me.
In the crystal water, my bare toes grip the edge of an ancient rock,
Worn smooth by earth and time.
I am at peace.
I am from the passage of time.
Visits to the park, to the river, growing fewer as the years wear on,
But each return visit fuller of memories than the last,
Thoughts overflowing more and more each time.
I am from, "Ah, I'm back."

I am from my diligent, down-to-earth father, my own living success story.
Raised in a rural village in China and now a successful businessman and leader,
His wise, reassuring words have been leafy oaks in the heat of life.
I can feel his influence, his love, permeate through every moment of my life;
Even from an ocean away.
I am from my sweet, loving mother, a superwoman to my eyes- and many others.
She juggles a full-time job, a packed schedule, and three children alone,
Still managing to remind me, constantly, that she loves me
And, to her, I will always be a princess.

I am from my pen, my sculptor's hand, an extension of me
Shaping and molding my ideas like soft clay
Into something that might be suitable for the page
But often is not.
I am from frenzied throbs of inspiration,
From the impulsive artist voice who resides in me,
Who, when allowed to, speaks in a voice stronger than mine;
Who, when set free, performs.

I am from learning to dance without legs.
Teaching my wrists and fingers to curve, wave, and dance
Over pearly white keys has occupied me for over half my life.
Each note a caress, I pour out my emotions onto the smooth, worn piano.
It receives me.

I am from my exterior, everything I am perceived to be.
Like one-sided tape, it catches and holds all others throw at it- demands, expectations.
On my side, I can find no purchase.
I have built it up- a stone wall, protecting my soft interior,
Carved into something others perceive as beautiful
But with the right combination of people, understanding, and time,
The tape has been slowly peeled off;
The wall has crumbled to dust.

I am from watching the audience cheer as the clock strikes midnight
And watching the sun reach the middle of the sky
At the same time.
The small figures on the television screen cheer the New Year. "Xin Nian Kuai Le!"
I smile too, face and hands covered with dumpling flour,
Knowing that, for me, it will arrive in exactly twelve hours.
I am from two worlds.
It is out of habit that I pull on a t-shirt and jeans,
But it is out of impulse that I know
When a sleek silk dress, golden dragons glinting in the light of the full autumn moon
Fits just right.

This is I;
My history, a tome, each memory a delicate page preserved within.
I am from my past,
I am from my present.
But my future is from me.

I sit, still raw, each small aspect of me
Still being chiseled, each facet being polished to a high shine.
The tome, my past, grows thicker with each passing day.
But one day I will stop living, stop preparing, in the past
And start a new volume, pages gleaming with fresh hopes and desires,
Pristine.
My future, neatly bound and unwritten, lies in wait
And the day I stroke that first letter, type the first key,
Will be the day my dreams come true.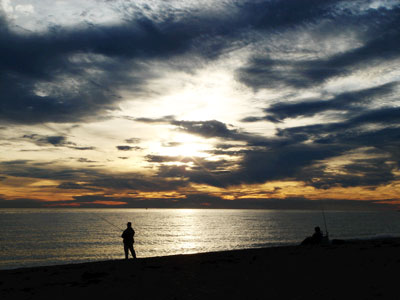 © Sarah C., Hillsdale, NJ