A Loners Thoughts
September 11, 2010
When someone's alone they have a loners thoughts.
They ask a lot of questions most of them beginning with Why?
Like, why am I alone?
Why do the days mash up and go so slow?
Why does everyone else have someone but me?
Why am I always lonely?
Because when you' re alone it's always on your mind
And not on a flyby
It stays there weeping and crying a sad song
Of which can never be heard
by the departing thoughts of happiness.
Fleeting thoughts of love
and companionship.
Yet your dreams stay alive and become more vivid through time
And then your swept with the lonliness again
and again and again and again AND AGAIN!!!!
Until you have been swept clean
and there is no more room for lonliness
only hope.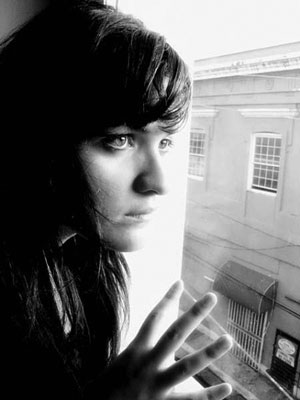 © Eveliz V., Bayamon, Puerto Rico