Hope Was Here
September 9, 2010
Hope was here
In this clearing
High above the world, where
The cold morning air makes
My teeth chatter.

Hope was here
In the silvery fingers of mist
Reaching up to stroke the pale pink sky
In the orange sun
Where it's first morning rays
Kiss the horizon.

Hope was here
In the bud at my feet.
Rebirth
As it slowly
Opens
Petals softer than the finest silk
Radiant with fresh beauty.

Hope was here
In the wind that softly
Whispers through the trees.
It speaks of forgotten promises
Crushed dreams but also of
Love
Warmth
And wishes never really left behind.

Hope was here
But
It still is.
You just have to know where to look.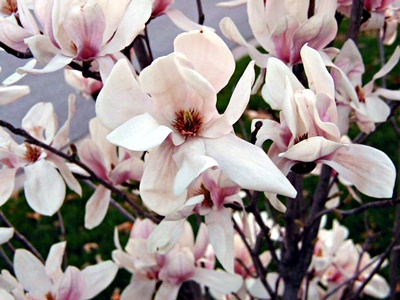 © Brad H., Lemont, IL