For Someone Close
August 31, 2010
Breathing in and out, trying to let the emotions all go.
Like butterflies breaking free out of their cocoon.
These deep cuts i do begin to sew.
My heart sinking into quicksand with more weight added.
Images of what we used to be makes it harder and harder to think
Screaming out so loud, confused, my sharp judgement is acutally clouded.
Please tell me Father that You know that i can get through this.
The tears begin to flow from the tired eyes to the rosy cheeks
That familar smile, the personalitly you can't help but love, the touch of your lips.
Just when i think i'm over you, the old feelings sweep me off my feet.
My emotions scream out something in a forgien language,
You, my dearest love, it wasn't your heart i intended to mistreat.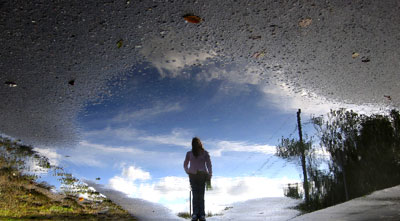 © Daniel H., Oak Bluffs, MA