Hate and spit
September 7, 2010
Hate and spit
Fire and Hell
They all go together in a deep dark circle
Greed and Lava
Lies and Rumors
This great little thing called the world
Anger and Confusion
Feelings that don't have a name
Irrational thoughts that fill my head
I don't know what voice to listen to. Things fall apart oh-so quickly, that just shows how strong trust really is. I don't understand this strange world, It's ways unknown. My tears fall like a feather, softly to the ground, will no-one hold a cup to catch my tears, hold them in the sun and turn them to gold? No-one does so my tears fall slowly falling on the marble floor.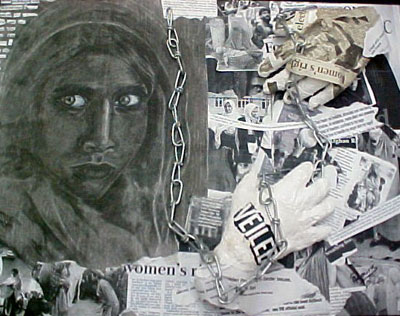 © Poornima P., Cutchogue, NY