Before The Trees Fade Away
September 10, 2010
I'm born subtlety from the heat
some not aware of days cut short
temperture turned cold.

The trees that Spring gave to Summer,
who left them for me
slowly fade away.

But only after
their precious leaves
supliers of sunlight food,

turn beautiful shades
of golden yellows and scalett reds.
Then drift to the ground

to take their place
amoung fallen relatives
forgotten by the outside world.

Only then will trees fade away
and leave me to face
cold wind I have brought.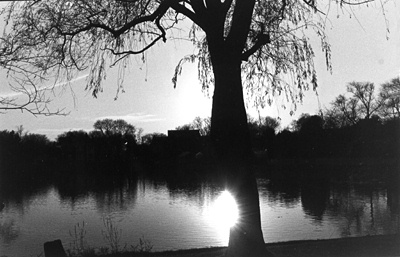 © Chuck K., Marblehead, MA