Close Your Mind, Open Your Eyes
September 3, 2010
A song stuck in your head can mold into any surrounding…
The dark beat escapes
Into snake holes and forgotten caves,
As light melodies prance through the sun's beams
Reaching for the mist of rain
Amongst the clouds.
The pounding bass of footsteps
Adds dynamics to the song;
The soft rumble of voices keeps
Pace.
Leaves on trees snap together
Under the suggestion of wind—
Creating the applause for the
Occasion.

It is here where profundity
Is too searched and now dull.
A man lost in the woods will
Find meaning in the smallest noise or sight.
It will keep him awake until he
Finds home.
But how?
Our own minds seek out deeper
Connections in these;
When in fact,
They are here,
Just as we are:
Existing.

If you look too closely,
What you see will be lost
Behind falsely-attached definitions.
Look again.
Listen again.
Notice the bluntness before you:
Leaves are painted green,
Snakes make homes in which to survive,
Rocks are stationary because they must be so.

It is reality—
To look at a mountain and see only a mountain
For therein lies its true purpose.
It is not a lonely camel lost in desert,
Nor a symphonic cathedral for the wind,
But instead a majestic structure crafted by the hands of nature.
So yes,
A song stuck in your head can mold itself into any surrounding—
If you command it do so.

The truth does not lie behind
The painstaking details found
They are,
In fact,
Right in front of you,
As they always have been…
Truth in detail alone.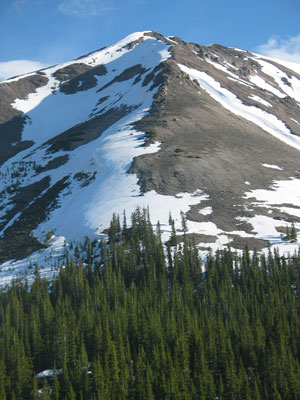 © Brian G., Phoenix, AZ