Dead Air
September 13, 2010
As the heart grows cold,
Marble encases the veins,
The mind blazing in ice heat,
The shoulders, valleys of dark.
The eyes, void, idolizing empty air.
The arms, reaching toward possibilities dead.
The hands, with earthquakes that rattle the soul.
Wrists, limp and unwilling to hold the weight.
Legs that stumble and trudge through wet sand,
knee high.
Bored eyes, stare from the black.
Color flashes.
Fire seeps through the Marble,
burns the mind and heart.
A voice ringing through dead air,
with words that barely register,
Until the words,
Stop the quakes,
Lead the arms,
Remove the sand,
and a warm yet cool tuch on the cheek
tells the soul,
" We can't leave yet."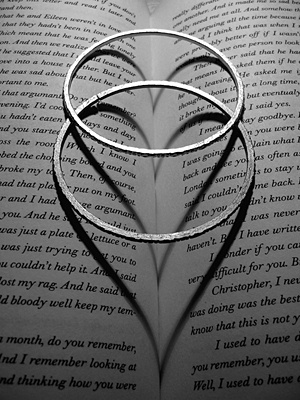 © Julia K., Old Tappan, NJ