Mosqitos
September 10, 2010
Buzz. Buzz. Buzz. Buzz,
The anthem to my life,
Must I let the Mosquito noise,
Nag at me all the time?

A constant companion to my ears,
It follows me everywhere,
Feeding off my peace of mind,
It finds its solace there.

It's OK for some I say,
To some it's just the same,
Performers, sports fans, hooligans,
It doesn't bother them.

It comes from many sources,
But it always finds a way,
To worm itself into my head,
Whether it is night or day.

Buzzing, buzzing all the time,
All the stillness that it steals,
Makes me wonder curiously,
Do they know how it feels?

Some just make do with it,
Some would love a break,
Some are driven crazy,
Poor folk are in a state!

Then there are those who make the noise,
And the worst of the lot,
Are those who just buzz aimlessly,
With all the time they've got.

A deafening silence,
A solitary clock,
Echoes through an empty room,
Was it you that spoke?

Whispers or shouts,
A still small voice,
Nature or night clubs,
There's always noise.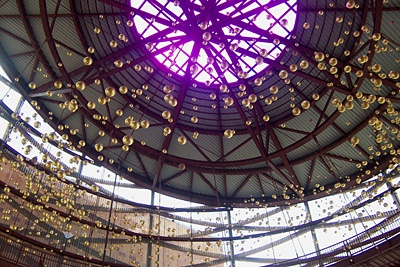 © Amanda P., Garden Grove, CA