What My Father Denies
September 5, 2010
He comes home from work,
I see the exhausting sigh before he steps out of the car.
Through the glass window his face compels wrinkles of pain.
Through the door he steps, his pain vanishes, as if never there.
Throwing his jacket on the ground, following with his heavy boots, I see he's limping.
Noticing me watch, he complains about his arthritis.
Says gardening today was hell, says he can't close his hands right.
He sits; I hear his back crack, then see him bare his teeth in discomfort.
Looking away, I offer him water.
Dinner is over. He rests on his couch.
Relaxing deeply he sighs, allowing the words to tumble out of his mouth.
He's in pain. His legs, his feet, his arms, his back, his stomach, his head.
Exaggerating he hints his nails hurt.
Tired looks and limping walks is what my father is known for.
Overworking doesn't help his health.
I stare when I see him relax at the beach, and look away when he spasms of his legs.
He comes home from work,
I see arthritis in his eyes,
Then pray it won't finish him off little…by little.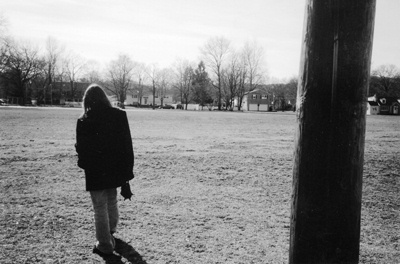 © Rosalie P., Pompton Plains, NJ