The Edge
September 5, 2010
At the edge of the cliff,
Slowly getting the courage to look below,
Fear overwhelms,
That inner child begins to show.

It's a steep fall,
Thoughts flood my head,
Will I be able to climb back up?
How did I allow myself to this cliff to be lead?

If my foot slips,
I won't have to take blame,
But should I even dare to consider,
How much of my life will actually remain?

Take one step back,
My body is now made of stone.
Stuck here like a statue,
With my thoughts accompanying me alone.

Looking below,
Darkness as far as the eye can see,
Falling forward, you hear me scream.
I feel arms grab and finally save me.

Eyes opened.
Seeing a different view.
No longer alone, but accompanied by two.
Two paths, equally true.

Walk forward.
Letting the sun outshine the darkness.
Leaving behind a steep cliff,
Gratitude I express,
A brand new perspective,
Looking for more, instead of less.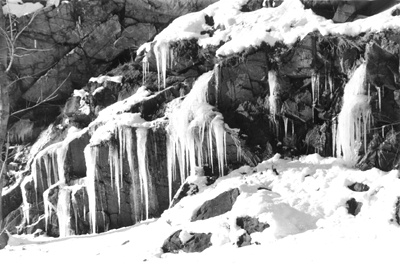 © Steve S., Marblehead, MA