Tale of a Hermit
September 8, 2010
"Help me! Help me!" I cry out,
Yet no one comes to my aid.
I cry out "Help me! Help me!"
Still, no aid comes to my side.
Is it that the world is death to my pleas and cries for help?
Or are they hearing my cries but, not acknowledging them.
I cry out louder! And louder! Until my voice cracks,
And my pipes are dried, by the air.
I am wasting my energy seeking help from a world where no one cares.
Where no one cares enough to come to your aid.
A world where everyone within proximity, thinks of you an alien,
An outcast, a creature from a different planet.
So what do they do?
They treat you like you don't exist,
As if you aren't important to their daily routine of blasé and coolness.
This was me, my old self, a hermit to the world.
Then I met you.
You filled my life with Excitement and Joy.
The second reason I wake up in the morning is to see your face.
A face of beauty, and happiness, which forces me to ease.
Does the world pay any attention to me now?
No!
But I care not, because I have you at my side
For I'd rather have one to truly love me than a group that only sees me at face value.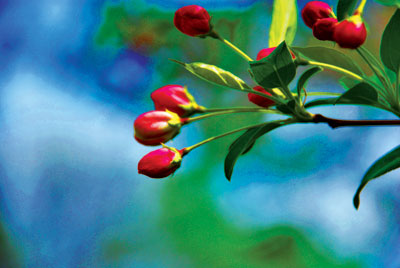 © Hannah B., Princeton, IL