RUNNING TIDE
September 2, 2010
You are like a running tide,
Coming towards me, but pulling away.
Coming with a mighty force or a gentle touch.
Though you are reliable, you come every day.
I come to meet you when you come in, and
I chase after you when you run out.
If I get too close, you pull me under.
You take me away with your magnetic pull.
But you keep me calm with your pulsing rhythm,
It's a lullaby that lays me to sleep.
I can't resist you, you call me to you.
Your vast expanses draw me close.
I'm not afraid; you are a gentle giant,
You are like a running tide.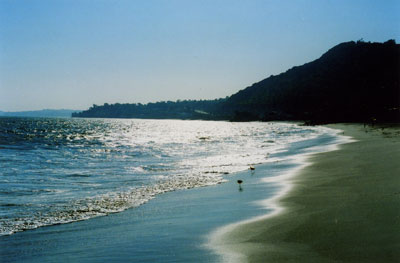 © Adam L., Washington, DC