Writing in my Room
August 28, 2010
Brown golden curls piled on top of my pimpled forehead,
New hairbands making a rainbow of pastel colors digging into my wrists, forgotten and unused
Long nails clack-clack-clacking across the shiny black plastic squares.

The drums emanating out of the speakers beat out a steady rhythm that alternates and harmonizes with the clacking keys,
Green eyes watching the dark screen half a foot from my nose that reflects the sunlight on my tanned, tiny hands,
Neck aching, propped up by flattened useless blue pillows.

Hands rest on my flat chest while the green eyes roam around the room, searching,
My uneven teeth worrying the frayed, worn flesh inside my mouth,
The mess of a purple-painted room glaring at me, the floor invisible, t-shirts and jeans piled haphazardly everywhere.

Book titles stand out in bold reds and golds, drawing the eyes away from the bright paintings of suns that decorate the walls,
Sunlight spills from many recently-cleaned windows,
And the hands land on the plastic keys once more, clacking quietly against the powerful beats.

Clack, clack clack. Clacking for a while.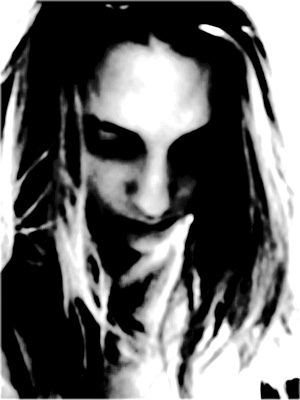 © Maria B., Boston, MA