This House, is Not a Home
August 31, 2010
theres a feeling that comes over you,
when you walk through the door.
you can't put your finger on it,
but you know its there.
if the walls could talk,
they'd say so much.
they ache with the feeling too.
they've soaked it up,
just like you.
something is off.
something is wrong.
you feel it inside.
all the pain.
all the hurt.
it's in the peeling wall paper.
and cracked doors.
its in the spatula,
on the bedroom floor.
something is missing.
but everything seems accounted for.
the hollow emptiness evelopes you.
the realization brings you to your knees.
this house is not a home.
there is no love.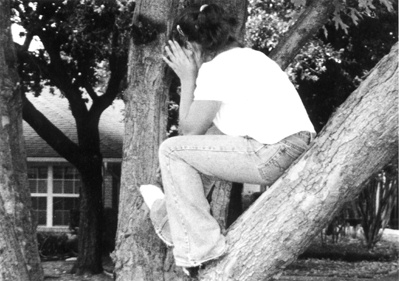 © Allyson S., Highland Village, TX