Tonight
August 31, 2010
tonight you will find me
fighting off sleep.
hiding beneath the blanket,
you'll find me re-reading
every word you said today
because I don't want this feeling
to go away
with the taste of your lips
or feel of your touch
that I already miss so much.
everytime I close my eyes,
you fill my mind
with your sparkling eyes
that light up my skies
when I lose myself in your embrace.
you're the voice in my head
when I look in the mirror
telling me I look beautiful
even as I get ready for bed.
my weary eyelids droop
as I begin to succomb to sleep
where I hope to find you waiting
for me in my dreams.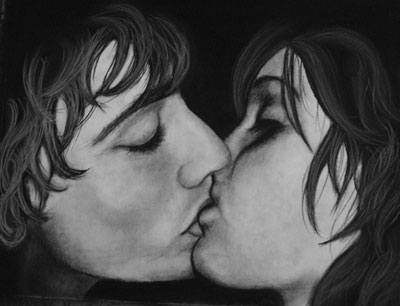 © Anna Y., St. Robert, MO