A Memory Comes With a Photograph
September 2, 2010
I wonder if her cigarette has burned out,
and I wonder if her feelings for me have fully run out.
I don't care what anybody else thinks,
she's the one that makes sense to me.
I feel like I need some type of safety.
Photographs of us,
they seem to haunt me lately.
I'm looking,
but I can't seem to find what I'm looking for.
Do you think it could be in the back of my mind?
The pictures of us seem to be fading,
could it be that my memory is jaded?
I retrace my steps all the way back to that Winter night.
I can't can't help to be back there,
right by your side.
I still remember the whispers that came from our lips and how they collided just as we kissed.
Maybe this thing that we had has become so tried,
but who knows maybe it could still be there and true, we will see in time.
Nobody else feels like home.
I can't fall asleep because I'm lying here all alone.
I should be over this by now,
I build myself up just to break myself down.
I don't want this to end with love, loss, and regret.
I don't want to loose a best friend,
and I don't want to make either of us upset.
My heart's on the line,
I don't think you're willing to let it break through to you this time.
I feel as though it was getting hard to stay,
but it's so much harder to let go and go our separate ways.
Maybe this is what they call love,
it's something unpredictable.
I think about all the times we delicately touched,
and I can't help but to tremble and bite my lip a little.
We were the two who started out without a label.
I thought it was going to just be a quick thing,
but I guess fate has turned the tables.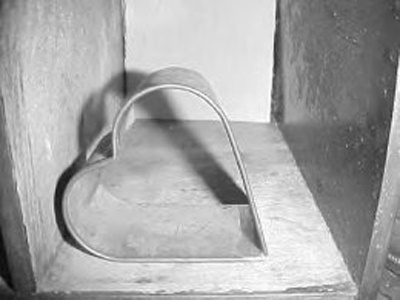 © Liana D., Somers, CT