Illumination of Spelt Letters
September 2, 2010
In childhood,
in Sunday school,
they describe the Nativity
like this:"…and they wrapped him
in swaddling clothes, and
laid him in a manger because there was no room
in the inn." And the teacher
reveals a snapshot—neon
letters in a hotel window
No Occupancy
The warm illumination of
sullen rejection.

In middle school,
I agonized.
Six inches too tall,
I hunched my shoulders to be shorter
concealed round, solemn eyes
with slouching eyelids—perhaps
if I'm smaller, their words matter less
There's no room at this table for you.

So I spelled.
My tongue unfurled methodical syllables,
pronunciations and patterns, ribbons
of letters in long, golden chains
words seeped from my pores, my lips
the tips of my fingers
I clung to the words
to make me significant.

I contemplated the faces of the letters
the double g's in arpeggio
when I heard a musical scale
the o-r in whorl
when I saw the curve of a flower's stem
the texture of topographical
when I used a map
I looked the words in the eye, and
Cradled their letters
In my fingers.

Your word is—the proctor clears
his throat—occopancy.
Excuse me, occupancy.
The word is foreign
until the repetition reforms it
and it emerges, slippery,
from his lips
an overturned vessel of India ink
I twist sweaty hands, and
letters swell on my tongue.

Occupancy. O-C-C-U-
Stop. Stutter.
P-P-A-N-C-Y. Occupancy.

The brisk, metallic ding
of a distant bell
ends my streak
as the spelling bee queen
no gap for an extra "P"
and not enough room to
belong.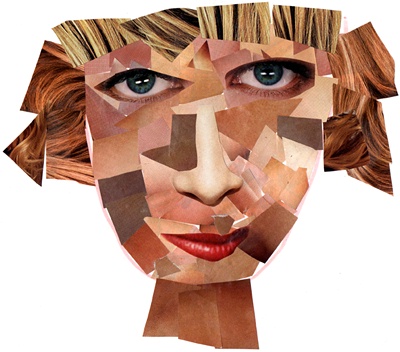 © Maghan D., Athens, AL