Catching The Smoke.
September 4, 2010
Flying away from my net, it flutters
Just out of reach and heads for the air.
Dancing, twirling, wafting into shapes.
I long to frame the gaps left unbound and
Ponder at their beauty each rise and set.
Oh why must it dance with me first; teasing me
And showing the whimsical way it 'comes one
With the air only to disappear straight into
It and disguise yourself from my longing
Eyes.
Why do you tantalize my sense to their most mouthwatered
Just to leave them dry?

To catch the smoke would be to end the war.
To avenge all death's.
To drink from the fountain of youth.
To catch the smoke would be the day of all days,
Would refuel my heart of hope
And return peace to my mind.
Sleep to my bed.
Swing to my step and twinkle to thy eye.
For my finger werent to slip straight through
Creating more and more dancers of the elegance
And splitting the atom, perhaps my parched hopes
Should be quenched…
Yet still it twirls.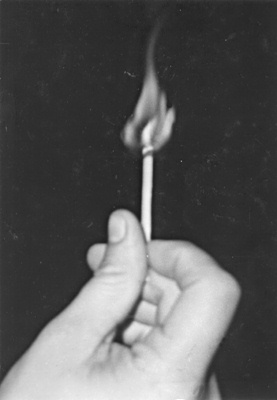 © Stephanie H., Highland Village, TX