Silly Little Kid
August 30, 2010
So with age comes stupidity,
atleast that's what you've shown.
If your maturity has weakend,
atleast your height has grown.

Hail to the years,
the years you can never get back.
Years you are royally screwing up,
with the common sense that you lack.

Here I stand,
so easily seeing.
An old friend that's transformed,
turned into the mess you are being.

Oh sure let's use words,
and fight the world with teen slang.
Let's cling to fake friends,
on our walk through halls of fame.

Let's curse the very day,
that the man put us down.
An endless cylce of nonsense we live,
watch us spin round and round.

You want individuality,
to come with your fame.
But look beneath your wasted lies and time,
you're still the same.
And you're to blame.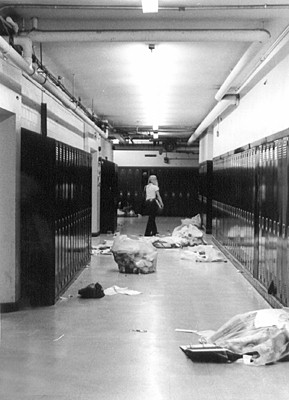 © Halsey S., Marblehead, MA