Times of the Past
August 4, 2010
Think back to when you were young,
All of the laughs you shared with your friends,
The times you played hide-and-seek,
Running around the wooden playground.

Those days where you thought that nothing would go wrong,
And those where nothing would go right.
Remember all the tears you shed,
From scraped knees, boken hearts, and nightmares.

The nights you spent sitting around with your family,
Sharing stories and playing games.
Those hot, summer days that you rode bikes and played baseball with your neighbors.

And the little kiddie love crushes,
Passing secret notes that said,
"Do you like me? Check yes or no."

These are the best years of your life,
The years with all of your memories.
Your childhood.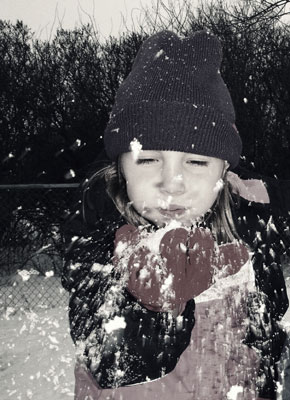 © Ashley K., Harvey, ND