Escape
MAG
August 13, 2010
I'm beginning to notice that my life is
nothing more than a never-ending poem,
split up into millions of individual moments
that could create an epic tale if only I could
string them all together into words.

There's a woman I see every day on my walk
who does nothing but sit in her car and read novels.
I can see the results of her chain smoking filtered out
of the barely cracked window, flooding the garage with
a thick, tobacco-scented fog.

I can't help but wonder what drove her to her nook,
safe behind the dog-eared pages of unrequited romances.
Am I missing something, behind the distorted curtains on the dirty windows?
The neighborhood is so quiet; At this point, I think
everyone has simply sewn their mouths shut.

On the other hand, the other side of the spectrum,
there's a man, old and hunched, that I pass in the car sometimes.
He walks the same streets for hours, every single day.
His wrinkled hands clasped tightly behind his back,
eyes darting from tree to car to sidewalk.

I've passed him walking home from school, and
I've noticed that he doesn't like to smile.
His face is kept in a perpetual grimace, whether
the sky is bathed in a grey promise of rain, or
glowing brightly with a slightest hint of a breeze.

I wish I knew what drove them away,
Why they can't bear to stay inside, even on the darkest days.
But mostly, I wish I could understand
why they let themselves stay trapped when everyone can tell
that they so desperately want to escape.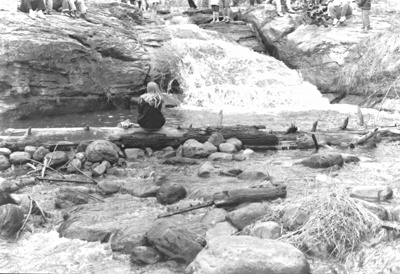 © Andrea E., Phoenix, AZ