House of Bottles
August 20, 2010
Your house of bottles is tumbling down.
But not all at once.
I tried to hold back my laughter, but I can't help it.
I don't want to say I told you so but,
I told you so.

I know you're still inside that house you built.
I suppose I should shout,
Get out!
That'd be the right thing to do,
right?

Instead I pull up a lawn chair,
watch and wait as the show curtains fall down.

The not-so-sturdy walls' paint chips.
If only you had listened to me,
you would have known.

Now the glistening shingles roll off the roof,
shattering into a million pieces.
They sort of remind me of my heart,
once broken by something that was yours,
but so out of control.

So fragile is your house now.
The slightest breeze could knock it down.
I smile as I think about blowing a kiss.

I do.
It is glorious.
The sound of smashing bottles,
glistening glass and
millions upon millions of shards,
everywhere,
taking up the sky
and I stand.
Breathe in the scent of a change.

And there you are.
Standing in the middle of the destruction.
Rock bottom, I think they call it.
This life you had made for yourself
crashed to the ground.
You open your eyes.
I see you are not regular self yet.

I walk over to you,
take your hand.
You stoop down,
try to pick up some of the shards.
You squeeze them together in your hand,
as if clumping them together will rebuild your house.

Then you lay them on the ground,
and they stand in a pile,
like an anthill.

I kick them over with my foot.
You look at me, hurt almost.
I know you don't need them.

I pull you over to the lawn chair.
You sit willingly,
and I hand you a water bottle.

You drink it all in one big gush,
and I know you are gathering some strength.

Then you stand up, and say
"I'm ready."

Then I know you have that old spark in your eye.
This is the old you.
The one that I had known for a long time.
This is not the drinking you.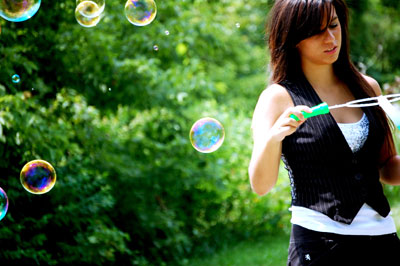 © Brianna C., Lincoln Park, MI