Another Fit
August 29, 2010
She sits alone, screaming at the top of her lungs as anger gets the best of her.
Blamed for is the emotion that brings the unique tint of red to her cheeks and tears to her face.
The door is shut, and I hope that she won't invade my imaginary place.
Such a disappointment that I have done the right thing, and still do I hear the ear-splitting shriek.
Tell me this will all turn out right and maybe then I won't be so weak.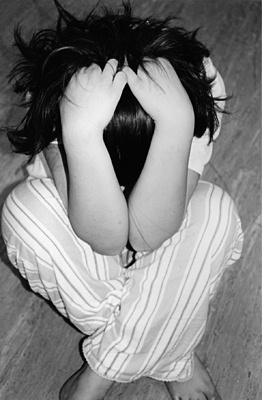 © Emma L., Wyckoff, NJ