"Treat" of love
August 29, 2010
Asking a Friend what type he liked
"She has to be sweet" he quickly replied

"Sweet?" I asked, What do you mean?
With now a smile he said "like the dream of a teen"

"Skin soft and sugary white...
Lips like marshmallows, a smile so light.

Almond like eyes And chocolaty hair.
Strands apart creamy eclair.

A pretty little nose like chocolate carved in a dream.
Her lips red like those strawberries dipped in cream.

Filled with energy like a snicker bar.
Like a child's sweet box never very far.

And for me she would always "take a break".
We will spend our time by smoothie shake lakes."

Interrupting I said "Sounds like something to eat"..
Winking his eye he said "That's my definition of sweet".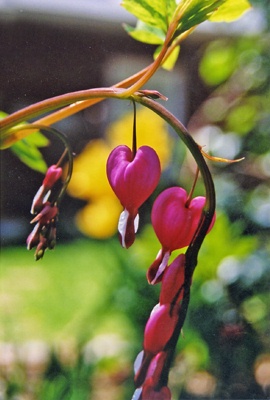 © Sophia E., Wilmington, DE