Queen of Nothing, Queen of Everything.
August 29, 2010
The world,
Cradled in my hands,
I had everything,
That a girl could ever want.

I ruled,
Over everyone,
Powerful,
Peaceful.

Clueless,
To revolt,
They were forming an army,
In my own barriers.

No warning,
No preparation,
Just myself,
Against the world.

My soldiers,
Guards,
Friends,
Became enemies.

No longer my world,
My hands bled,
The world grew heavy,
I was losing strength,
Power.

Didn't they realize,
They needed me?
Survival,
Wasn't mandatory.

I dropped the world,
Gone forever,
The weight subsided,
But my scarred hands,
Left empty.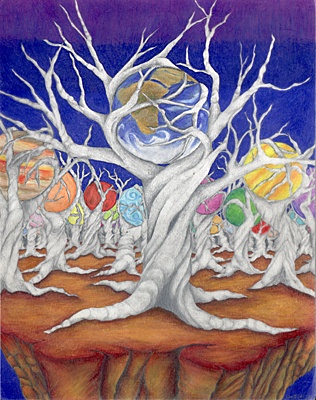 © Sara P., Lake Mary, FL