Falling Down Again
August 29, 2010
Steady now, as we fall down again.
Down into this, don't let me break or bend.
And everything now just doesn't make sense.
My deep wounds keep me from crossing this fence.
But I will see you again.
My heart is struggling to stay intact.
Feels like I've been all the way there and back.
It's 5:00am and I still haven't slept.
Twist me turn me and see that I've kept.
But how much more is there to go?
Until my heart fails, tell me what I need to know.
Because maybe I'll be seeing you again.
I hope to be with you then.
Just look me in the eyes, I'm wide awake.
Convince me, take me away.
Give me something to believe in.
Make me whole within.
Now I know I'll see you again.
I'll be waiting for that day then.
I'll be waiting for this to end.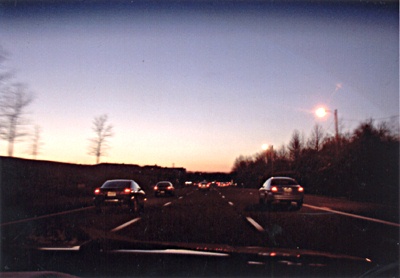 © Carolyn K., Toms River, NJ