One Simple Sound
August 28, 2010
Pitter-patter, pitter-patter.
One simple sound.
A sound that means so much.
The sound of relaxation.
The rain on your windowsill
Is like a calming lullaby
As you slowly drift off to sleep.
The sound of sadness.
Each raindrop is like each tear you've cried
And each tear to come.
They fall like a release.
The sound of better days.
Each drop brings you back to the summer sun,
Back to your friends,
Laughing and playing in the rain.
The sound of excitement.
A bolt of lightning flashes,
Thunder roars,
And a danger is created
For all that are away from their indoor haven.
The sound of nature.
The world comes together
Through one simple sound.
Pitter-patter, pitter-patter.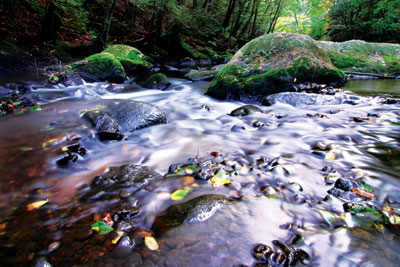 © Matt S., Glastonbury, CT