Sin for Simple
August 26, 2010
I'm right more than I'm wrong.
Wrong rights make left.
More rhymes by unexplainable times.
More wrongs for worms.
Dirt for dogs.
Board games for bored names.
Nobody says nothing
If everyone says something.
So half of me says die and
Half of marriages do too.
So half of me says live
And half says try.
Half says peace.
Inability to coexist with feeling.
But trail away from numb.
Freedom from a drum.
Jailed by the hail of my failed
Frailed feelers.
Sacred healers, crooked dealers
Splitting hairs with pairs
Of hares with wristwatches
That they make neuces with to hang
Their faces and suspend time.
Spend a dime. Or two cents.
Pleasers. Teasers.
Lemon squeezer.
Something somewhere echoes
Cease her.
That was
Caesar.
What a lie.
Through the maggots, eating eyes.
Pass the graveyards, bones dance by.
Rainy mudslapped boots that cry.
Wetter days that rarely come.
Beat beat beat.
Pursue the drum.
Pinpoint foxtrot.
Hunter hum.
Sounds pollute the loving mute.
Letters, wait, a phone call even.
Still waiting on muffins in oven.
Heaven looks red.
Wait, I'm not dead.
Looks like heavens in my head.
Drum drum drum beneath my bed.
The sound of hell beats on instead.
Hours go.
Never grow.
No, yes, no,
To keep the flow.
Pull the tap.
But then just go,
Like you and her.
Like her and me,
As I must be,
Some light that sparks
To she is sun.
Like day rotates to night
Is done.
And me as seconds spin
I'm spun.
Gone as flickers flick.
Just run.
Flee the flock.
The click.
The clock.
Flee the smile
Frowns doth mock.
Moral wrong,
More than less.
Remember Sundays,
Bring your dress.
I forget,
But get before.
So sorry miss,
But dreams galore.
They furnish living rooms,
How blunt.
That money is a wish, you runt.
That fire is a fish I stunt.
Great strumming.
Drumming.
Reduce yourself to smaller portions.
For credence lives inside a chair.
Sit on dreams without a care.
Sin for simple, sin frustration.
United by your generation.
Break apart, go please, go.
More or less you should I know.
But lest you less than left me so,
More than so I'll be forgot.
This should have ended pages ago.
My life really ended ages ago.
Awake. Not felt.
Asleep? A dream.
Of a time without time.
There's a drum there too.
And no distance kept
Between me and you.
Just space to fill with furniture
And a sink to wash our rainboots in.
Rabbits ribbit; sleep we must.
Feels good to never win.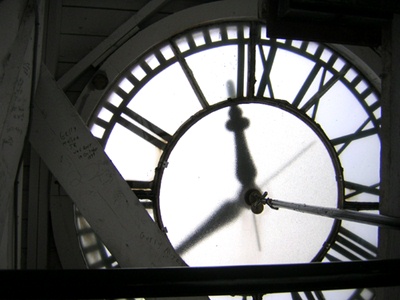 © Tatyana Z., Norwood, MA