Falling
August 26, 2010
The blood rushes to my face
Making my cheeks flush with emotion.
Anger, frustration, embarrassment.
I don't know what to do.
Smile, laugh, cry.
He just stands there,
Eyes unknowingly piercing me
To the very depths of my soul.
He smiles that simple smile
Like life is just a breeze
That smile melts me from the inside out.
He knows me, better than I know myself sometimes.
He knows that this happens all the time.
His hand reaches out for mine.
I look at his palm, wondering what if?
His warm touch grabs me and I know the future shouldn't be defined here,
But this simple action says everything
As my fingers grab his, I feel the shock.
Does he?
I stand up and wipe myself off.
I smile and make a joke.
It was after all, just another fall,
And the cycle will start over,
With the blood rushing to my face and where the falling is only going to get worse.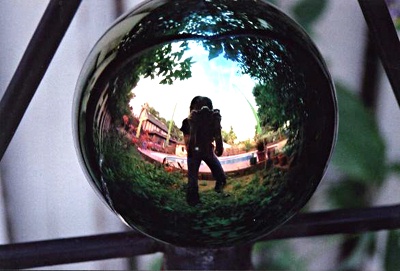 © Alexandra T., Chelsea, MI