The Puppet
August 25, 2010
Carved, crafted –
Built for perfection.
Because of a mistake in her structure,
Her blonde locks, porcelain skin,
A flaw we had not forseen,
She fell apart,
He roughly sewed her back together.
If only he'd known at what cost.
For she, was helpless.
Without out him to pull the right strings, move the right part,
She disassembled.
Alas, her life, her attempts at life and happiness, -
Love, were futile.
She tried to wrap her strings around his fingers,
He'd had enough!
With scissors mighty as the hand of God,
He'd cut her loose,
She dropped,
Dropped, dropped,-
Dropped.
The truth had sunk in,
"I was silly," she said,
"To think he'd always be there."
Se handed the wind a big, "F*** OFF, let me be."
There she'd rest, for the rest of her life,
Faces, places, passes her by.
She'd never let anyone else pick up her pieces, her strings,
She was now a Puppet,



Without a master.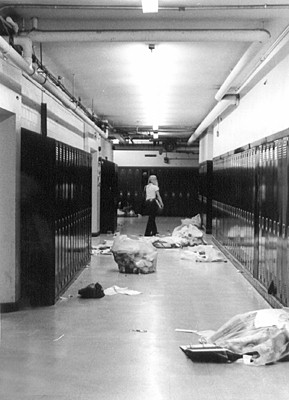 © Halsey S., Marblehead, MA