Under the Covers, Armed With a Light
August 25, 2010
I miss the dark night.
I used to see it staring through the window…
But I grew scared of the distance in the darkness,
And I pulled closed my curtains tight!
But once it was gone, I forgot about being scared.
All I thought about was the moon, and the stars,
and the thin shadows.
The ghouls vanished from the trees,
and all I saw in my head were the quiet birds,
and the occasional nighttime stroller.
I took a walk in my memories,
feeling the soft cool air of the night on my face.
My fear evaporated like the dew on the morning grass.
The sun pouring its life into the night.
I opened the window,
and a chilling breeze of fear touched my skin,
but it stopped there,
reflected by my shield of sun.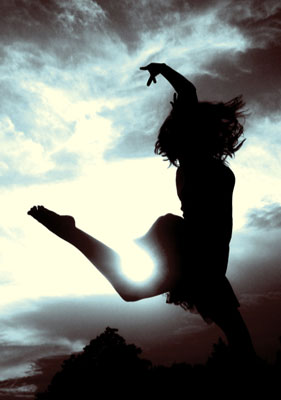 © Martha V., Morton Grove, IL