Don't Take Me Home
August 16, 2010
I stay awake at night
to watch the paint come down in strips
down from the wall
down to the dusty wooden floor
just like the night before
and all the while, waiting hopeful
by the window
just to see
the red-haired girl
look through the bars
to come and save me,
come and tell me
why she hasn't written back
if she had read the letters
I had written
all alone
right by the window,
tell me if she even cared
if she would see me
anymore.

I stay awake all night
to watch the sun rise in the morning
and I wonder
who you're with,
if you would call me
if you could
and take me back -
back to the castle
in the mountains
by the forest
by the lake
back to the place
where I could run
so free without my heavy chains
and life is golden,
love is real
and I don't worry.

Just take me with you -
Pick me up
and take me down the freeway
late at night,
the window down
and freedom blowing through my hair
back to the party,
to the mall
to where the red-haired girl is waiting,
always waiting
where the music
never stops,
and I don't worry.
I don't care.

Just pick me up
so I don't have to be alone.

Just pick me up
and never take me home.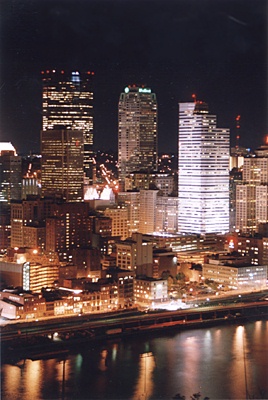 © Dena G., Pittsburgh, PA