misdignosed
August 15, 2010
Enveloped by her misery,
she sees no way out,
no one understands her,
in her deep sea of doubts.
"its jast an act,"
"a cry for attention," they say.
but they dont here her sad thoughts,
each and every day.
a cry for attention is true.
but its more liked a cry for help, screamed into an empty room
she's living a war, inbetween: her thoughts vs. her mind.
her thoughts seen to be winning,
but im her mind its all an illusion
and like a war, it seems never-ending.
so reserved it almost looks snoby,
looking past everyone she sees
but the fear of rejection is too subborn to be pleased.
is she mentally unstable?
shes told she may be..
but acording to the deffinition shes just who she was meant to be.
in the end who will win?
her thoughts or her mind?
is it even possible for either to win?
the answer may be really hard to comprehend.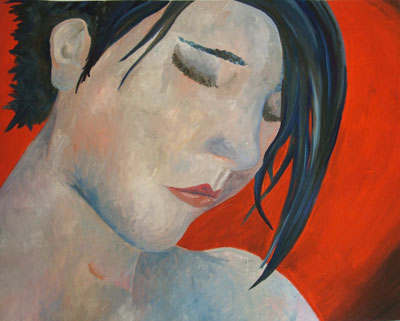 © Lindsay S., Billings, MT