What love?
August 3, 2010
Yes, I want love.
I want someone to accept me,
To care about me
When I'm invisible,
To want me when I'm gone,
To lift me to the top of the world,
To catch me when I stumble,
And so much more.
I want that perfect
"One love"
Soul mate crap
That I scoff at out loud.
I want a
Perfect fairytale.
"And They Lived
Happily Every After."
But how can I expect
Someone to find something
Worthy of loving
In this mud puddle
That is me.
The pile of problem –
Psychiatrists,
Medication,
Invisible friends,
And red scratched tear eyes.
How am I supposed to expect
That someone will love me
When there is nothing about me
I love,
That is worth loving.
What might others see
That I can't?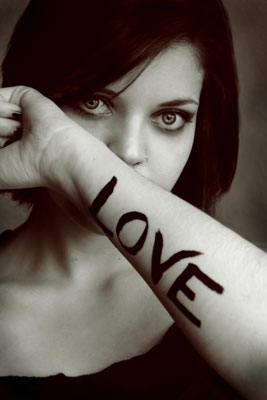 © Michelle B., Blairsville, GA