I'm Sad to Say I Told You
August 3, 2010
I watch in aching silence as
hairline fractures become
yawning chasms. "I told you so.
I told you so," rings inside
my head.

Like a newborn's cry
the rusting steel gate screeches
open and unlocks a world
I told of,
the world I knew.

I caught glimpses of
the Grim Reaper's looming
blade and of
the girl clearing her throat and coughing up
blood; of the one mistake that
ripples into an obituary.

I saw these hints, this proof, this
evidence and disregarded it as a warning for
a time never to be my own.
But as the gate slid open I saw
shadows form claws and
knew. We were living in
a paradox of two worlds:
one good, one bad, one fighting to break free.

It's the same world, but it looks completely new,
Completely black with horror,
completely what I told you.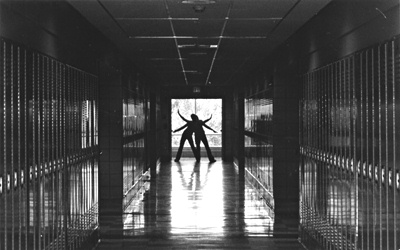 © Sheera G., Marblehead, MA