How to Grow Wings
August 3, 2010
She pulled back her golden hair
and gathered it into a silky, sleek knot.
She leaned forward so that
her nose pointed over her feet.

Her lips parted and let loose
a chasm for heartbreak to break
free.
Out she coughed and out poured
pathetic swirls of rainbow and
half-hearted light spots of silver.

Her coughing ceased with a
sad little moan of the throat.
By the corner of her right eye
formed a single tear.

Instead of the aqua blue of sadness
one might normally cry
was a drop of red (blood-red),
dark and maroon and dirty.

She stretched her pale, bare arms into a 'T'
and spread her fingers so cold air could rush in between.
She stood on the tips of her young toes
hoping that the wind-wild and
free-
would grab her shoulders, pull her up,
spin her around,
and teach her to grow wings.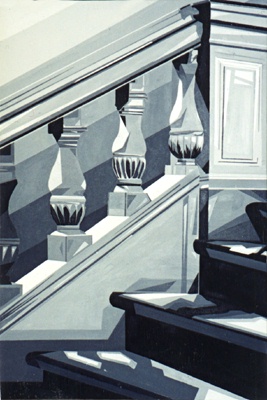 © Cory Z., Babylon, NY