Virginia Beach
August 1, 2010
Smack of rough palm to fleshy face:




He is back
And by the fight,
I know he will stay.

I would never be heard


But I creep,
Climb to the top of a peaked roof,
Where God hears much better
But sees much less.

The part of me that remembers you




Bruise free
Wants to shield you from his eyes.




This is not her,
I say to him quietly from my perch,
I will let you look when he is gone.

Chain smoking in pajamas,



I think,
Tomorrow we will taste
Sun and salt and sand
On lips chapped from
The ignorance of dilated pupils,
And swollen skin of dark blue hues.

Just as I will not question her attire,




She will
Close her mind and
Memory to my lit silhouette,
Reek of my hair,
Raw, red burn of my eyes
Seeping sweet musty smells.

She keeps little ones away from me


And I occupy him.

I am the reaper to be avoided.



After I die,
I will swear she saw me.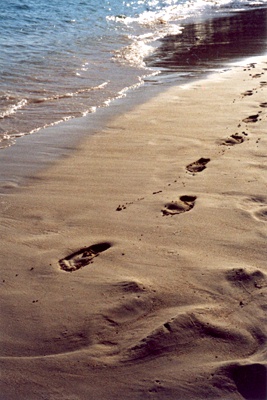 © Ashley B., Potomac, MD