Leaving...
August 23, 2010
She looks around at her unending possibilities then back at him. "I don't know what to do..." she whispered.
He turned away as if searching for the answer in the night sky. His strong figure gently outlined showing every conture and muscle of his body. He returned his gaze to meet her own, his hazel eyes reflecting the glare of the moon and for a single moment there eyes met, and everything felt right again. He grabbed her hand and locked his fingers together with hers. He brought her close, and she was overwhelmed by the earthly smell of him.
This is where she belonged, trapped in his arms, in this moment.
There eyes met again. He gently brushed the stray piece of hair from her face and rested his hand on the back of her neck.
"I will follow you into the dark, for you are the light that will lead me home"
Then he leaned in and kissed her. His kiss was gentle and comforting and made her feel like she wasn't alone anymore. He made her feel whole. She knew that she would miss this more than anything, and as her mind started to wander she pulled away. In that moment she realized that the desicion she had to make was going to break his heart more than her own.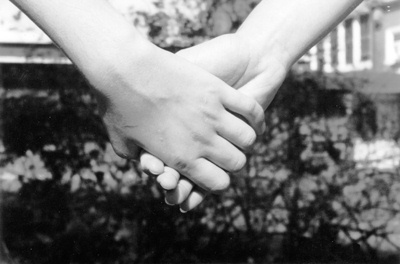 © Lauren G. Pompton Plains, NJ