The Descent
August 23, 2010
I've always been intrigued
By the monosyllabic vowels
That men bellow at screens of color,
Like apes.

2 seconds have passed.

I thought she understood my plea,
As I begged her to forgive me…
Every sound spoken drenched
In desperation.

4 seconds have passed.

She pushed me, stronger than
Imaginable. As I hung onto the ledge
Of hope, she meticulously peeled off
Each finger.

7 seconds have passed.

I never replied to Ryan's letters that
He sent to me. Every Christmas,
Every birthday of mine, and
Every Thanksgiving.

13 seconds have passed.

This job wasn't worth it. I didn't
Enjoy myself, like they taught us, and
Lindsey ached for the precious time we
Passed up.

17 seconds have passed.

So she pushed me out of the
47th floor window. Bye bye,
Cubicle, adieu, my swiveling chair.
I wish…

Splat.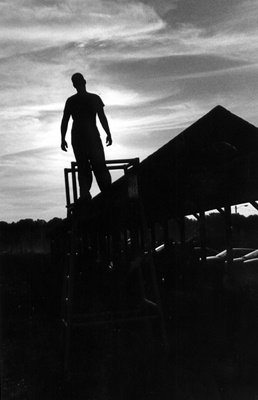 © Briana L., Marblehead, MA