Storm
August 22, 2010
My feet ushered me silently
Along the narrow road.
Above me, innumerable
Colorless
Clouds grew together,
Suffocating the once-blue heavens
Veiling the earth in a dark gray cloak.
The air surrounding me weighed heavily upon
My unsuspecting lungs,
Which wrestled and fought with the greatest effort.
All at once,
A heavenly streak illuminated the miserable sky, and
Like a haunting ghost
Vanished as quickly as it had come.
The deafening crack of the whip leashed out at me,
Setting my heart into a nervous mad frenzy
As the torrential downpour disembarked.
Terrifying
Colossal creatures on the roadside
Loomed over me tauntingly, branches
Lunging out at me,
Leaves whirling in their demonic dance,
And the pace of my anxious legs hastened me
Home.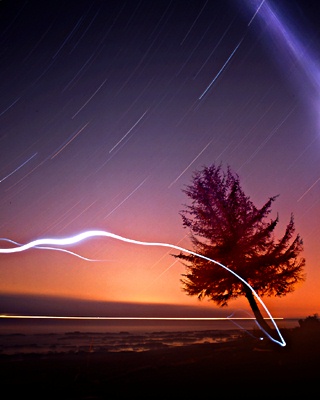 © Joey M., Spokane, WA