Falling into imagination
August 22, 2010
With every beat of my heart I fall father,
Every pulse of liquid life that passes through my veins,
I tremble. At this point I breathe ever slowly.
Trying to push myself further and further away…
Away from reality. Into the land of lies.
The planet that resides within our minds,
Is my destination. This immense world...
Is a world powered by something that every
Adult. Every proper member of society lives with...
Without. This force is something we are all born with
It drives us to learn and understand.
The night time monsters were its creation.
This is nothing other than….
I m a g i n a t i o n

Sadly I have realized a terrible truth
This land… this dwelling is not…
Only with the pull of a trigger…
…so far away…
Within us all… it exists…
Locked away…
Metal shall deliver my soul…
Falling…
Flying…
Everything you see is what you interpret

So shallow is my breathe
So weak is my body
So alive is my ever processing mind.
What we created will destroy,
Irony can't be delivered in
such a greater statement.
Anything is possible
All you must do is…
Enter…
The…
Impossible.

Sweating my last drop
Flexing my last muscle
Feeling my last…
Click…

Silence and darkness
All is all that will ever await

Those who enter my land.
Enter my land on their own.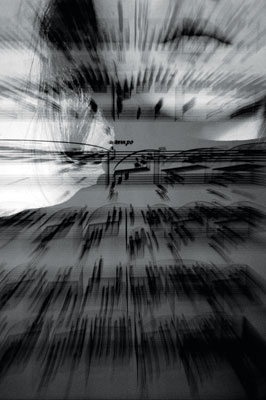 © Sarah M., Blairsville, PA