Seattleite Love Songs
August 25, 2010
You carry a camera that fits
in the palm of your hand,
always ready for sights like these.

You see colors floating in the puddles, in the very rain,
stirred by the snarl of engines; there are green go lights in the potholes,
in the water.
A bus: loud like diesel and rubber on asphalt,
it blurs through your photographs,
now trembling, now motionless.

I wish your camera would flash on the raindrops in my hair,
on the water dripping from my chin.
Picture the way I walk under the neon shadows of the traffic lights,
under the colors swimming in their own reflections, the way I turn red—
then yellow—
then green.
Capture me for a moment
and keep me for good
in the palm of your hand,
with all your other precious things.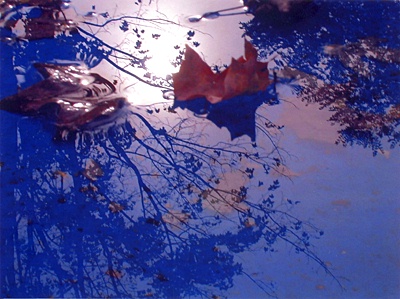 © Angela B., Holland Patent, N.Y.