This is Me
August 23, 2010
This is me.
What?
Can't you see?
Yeah, I was the quiet one.
The one that never said much but listened.
But look at me for a moment, just this once.
Can you see me now?
No, not quite yet?
Look into my eyes.
The dim hazel, though there's a spark.
Are you surprised?
I guessed that much.
See me?
Do you know how I feel
When everything that I have is taken away, into a depressing sea?
I can feel it in my very soul;
The rage
The grief
Even this thing, that old man time seems to have the nerve to face me, age
Is too much for me
An age that most would celebrate:
Thirteen
Makes me feel hard and already dead
My heart has no pulse
My skin like a veil
Why can't I just compulse?
You got to remember one thing,
I've lost all that I grew to love
And nothing and I mean, NOTHING,
Can change me.
Look at me
This is Me.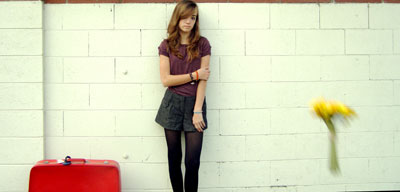 © Austin K., Studio City, CA