Careless Words
September 4, 2010
A shadow of a whisper
Holding secrets,
And trust,
That I gave to you so freely.
Because you had earned it.
My walls you tore down,
It was for you the fog had cleared
Changing my life with careless words
And words you left unspoken.
Over time I grew to love you.
The days without you grew more frantic,
Rushed
And I would panic,
Fearing to never see you again.
But the day would pass into the next,
And the sun would shine.
You there made me whole again.
But your heart was with another,
So mine was broken,
Leaving my mind open
And the thoughts began to form.
Screaming for me to speak,
Careless words.
And finally I did.
I love you.
Three little,
Dangerous,
Powerful and reckless,
Careless words.
And too late I saw the fracture.
The rift I had torn between us.
I was losing my best friend.
And I tried to take it back.
But words cannot be unspoken,
How I should have left them.
And your gone now.
Your memory stronger than what is left between us.
Because though from my heart they came,
I pushed you away.
Forever.
With careless words.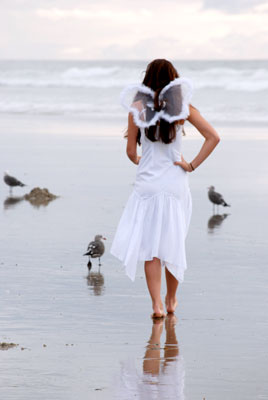 © Junia Z., San Diego, CA