Caged Passion
August 18, 2010
Between cage bars I witness my future self, the future woman.
A joyful, free woman who has unleashed the creative energies of her soul.
So odd, she is a stranger, yet she is me.
Though the road at the moment is dark and sullen,
With one step at a time, backwards or forwards, I make it to that that woman.
The golden halls of Elysium are the center of my freedom,
And the bright torch, the little spark, which urges me on forward.
The creations of unspoken stories are my childhood fulfilled,
And the way to a better dawn.
They glare me hopeless, a lost cause stuck in her own world.
But with these wearied limbs, I stand and make my way forward.
I make my way forward to rebuild.
This journey sometimes, has no sense whatsoever,
But I know it's promising if I try.
Deep inside is a wonderful box filled with all my passion and what I can bring.
I mustn't stop now; I will unleash this caged passion.
Somehow, somewhere, someday, some time…today.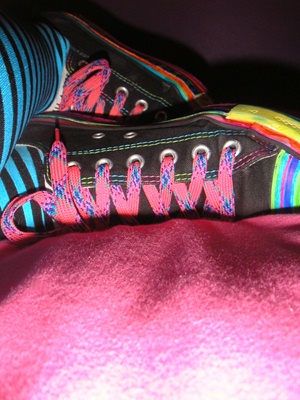 © Melanie R., Milpitas, CA