All Alone
August 17, 2010
An ocean above me,
The sky below.
A deserted land,
Far from home.
Here I stand,
All alone.

Waist deep in thoughts,
That swirl like stormy winter clouds.
So I am caught,
Between right and wrong,
Anger and patience,
Tears and laughs,
Decisions I make,
All alone.

I feel so lost,
I need a place to rest,
Quiet my mind,
Slow my pounding heart.
Somewhere,
Where I am not,
All alone.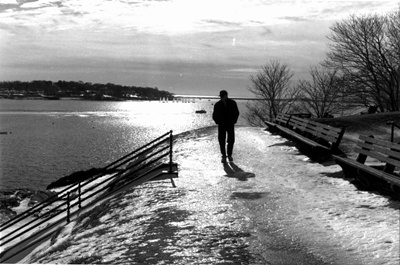 © Steve S., Marblehead, MA