Small mistake,huge cgange
August 20, 2010
When I met you,
you were just another guy.
But there was something about you
that opened my eyes.

Small mistake was
falling for you.
Huge change was being
able to feel so much love as time passed by.

When I met you,
I only knew you as my best friend's brother.
Small mistake when I looked at your eyes,
huge change when I couldn't take my eyes off you.

For so long I thought
I wouldn't be able to love again.
Small mistake the first time you hurt me,
huge change the first (&only) time you kissed me.

Sometimes I wish you
could see yourself through my eyes.
Small mistake was letting myself fall for you,
huge change was realizing I can't live without you anymore...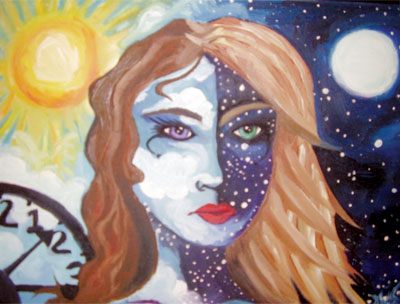 © Amanda S., Attleboro, MA