There are many powerful words in life
August 11, 2010
There are many powerful words in life. Words like "I love you", "I hate you", or the binding of "I do".
The most powerful word is simply a name and the power alone is quite a lot for one to ensue.
Jesus, Jesus, Jesus. A name as precious as gold, purer then silver, and as beautiful as a rose.
Words that show people what you really mean or hide who you really are. Showing your highs hiding your lows.
No one really understands why our words mean so much. But are they just words? Absolutely not.
They are passion and understanding and anger and fury. They are felt on our tongue as cold or hot.
They mean so much because they tell who we are; we are talking stories not books that can be read.
People will remember us by our actions and words when they finally discover that we and our words are dead.
We have to watch what we say because we can change someone's fate. We may hold the light or the knife.
The power of the tongue can bring someone up to the top or take someone's life.
,Why do we quote those famous and bold? Are our words not enough or have we lost the right way?
No! Some just said it better than us and knew the truth from the start. Sometimes there's just nothing else we could say.
I know that this is a lot to digest especially knowing how we often speak to one another,
but Jesus said we need to love everyone, even with our words, from the strangest stranger to the smallest brother.
So I say to you now, have I left anything unsaid? Was everything clear in what you just read?
If it was then when will you decide to change? To use your words to love, produce hope, and show the light of the Son?
Anything is possible with Him, and if you're still pondering between yes and no, let me remind you a change starts with one.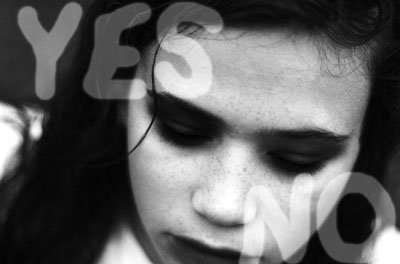 © Sandy H., Woodbridge, CT