Who I Am
August 11, 2010
I am from music.
From Apple and Sony.
I am from the paint stained floors of the apartment.
I am from the yellow daisies.
The maple tree,
With sap running down the side.
I am from snow covered winters and beachy blonde hair.
From Darrin and Kelley.
I am from stubbornness and generosity,
From because I said so and we're not your servants.
From religious laziness,
From summer bible schools and candle lit services.
I am from Austin and Irish,
Stuffed shells and grilled cheese.
From the fish on my papa's wall,
The ice cubes and gum stuck on my uncle's head.
I am from the overflowing caramel box of pictures on the high shelf,
Spilling out faces and documents of history that's been left behind.
I am the young generation and soon to be the old.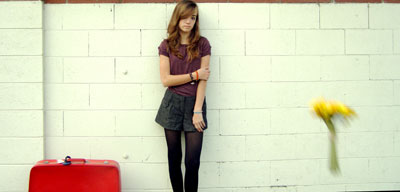 © Austin K., Studio City, CA